NOTE: This is the definitive list of shows you need to watch, otherwise you run the risk of being out of touch and looking like an asshole. Don't worry, I won't steer you wrong. In no particular order, here's my list:
1) The Office (US Version)
-Pretty sure that when this show is clicking on all cylinders, it is the funniest television around. It also has one of the deepest rosters I've ever seen and anyone pictured above can steal an episode at anytime. As long as you don't watch the latest season on TV, this might go down as one of the best comedies of all time.
2) Breaking Bad
-This show had me gripping my blanket like a bitch. I've never felt more tense, confused, and morally gray than when I watched this show. I'd rank it in my Top 3 of best television programs that I have ever watched. Plus, people automatically deem you cool/cultured if you mention that you like this show. Yeah, that's
Hal from "Malcolm In the Middle"
.
3) Friday Night Lights
-A little personal disclosure: I may or may not have gotten dust in both of my eyes a couple times when I watched this show. I'm not sure. It's one of those rare every situation shows. What I mean by that is, you can watch it: a) by yourself to relive the glory days b) with your guy friends c) with your girlfriend and d) with your parents. Not many shows you can do that with and be comfortable. Come to Dillon for a while. Texas forever.
-Superstar cast, cult following, and dry-as-fuck humor. Hipsters, I'm looking at you for this one. It's finally that small window where it's not "cool" to be a fan of this show, so go for it. But seriously, this show has some of the best comedy writing I've ever seen. Fat Michael Cera.
5) Mad Men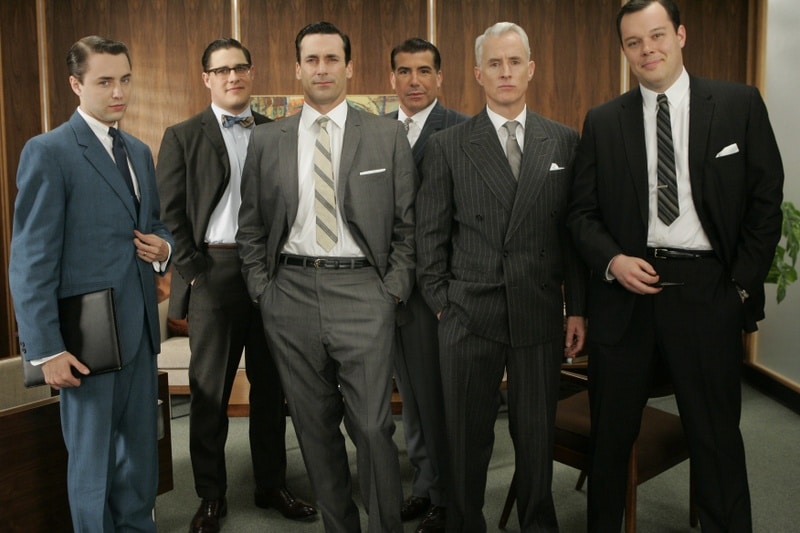 -If you're at all interested in diving into the misogynistic, racist, overall depressing 1960s, this is the show for you. It does an excellent job of painting a vivid picture of the setting. It's like you're in 60s. Which for me, wasn't particularly good, but was an interesting experience. I also drink solely whiskey based drinks at the bar because of this show. Don't know if that's good or bad.
BONUS: How I Met Your Mother
-I think I plowed through like 6 seasons of this show in maybe 3 days. Don't know where those 72 hours went, but I have zero regrets. Every episode of this show is like a crash course of how to score an A- in life. Nothing too crazy, but you'll somehow end up happy and successful in the end. It's more of an entertaining course than a show.
I will put this list up against any of your lists and have a motherfucking list-off if we need to. Actually a list-off might be the nerdiest shit I could POSSIBLY consider doing, so scratch that.
Any other suggestions/disagreements? Leave them in the comments.