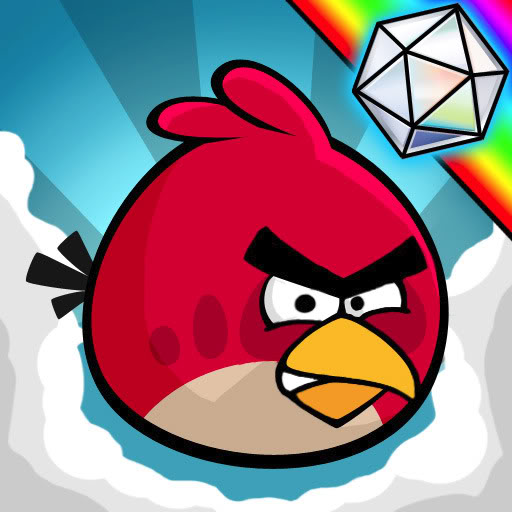 If you don't know what "Angry Birds" is, you either don't commute to work, don't own a phone that supports it, or are "too cool."
Basically it's some cockamamie, addicting game that features: a slingshot, some pissed off birds, various obstacles, and pigs. I know it sounds ridiculous, but the game is crack. I've been playing it religiously on my way home from work these past couple of weeks and some issues have started to arise.
First of all, it's a game featuring cartoon birds being shot at cartoon pigs via slingshot. I'm 23. Secondly, the T is packed on the evening commute. There are people in your face, behind your shoulder, and your knee is probably up someone's butt regardless of where you are. Needless to say, people get a front row seat to my AB endeavor that particular day. Let me tell you, I've been in some pressure sports situations as a high school athlete. Last second free throws, state track meets, and all sorts of that jazz. The experience of playing this game in front of an audience trumped it all. I was perspiring, nauseous, and questioning my own abilities. Pretty much the Donovan McNabb of Angry Birds out there. There was this old Asian woman on my left and this middle aged white guy on my right and these mofos were INVOLVED. Reacting to my mistakes, holding in cheers when I succeeded--it was a real peanut gallery. The highs are high and the lows are fucking low with the gallery though. I was stuck on one level for the entire duration of this guy's ride today and he was legitimately unhappy with my performance. Like I contributed to his night being worse because I couldn't make consistent connection between cartoon animals. That's where we are as a society.
What would I rather do? Have the basketball in my hands with 10 seconds left in a tie game or having to beat a particularly hard level of AB while millions of people watched?
You best believe I will pick taking some unwarranted contested layup, ultimately disappointing the entire arena over accidentally shooting one of those fucking birds backward.